TRY IT FREE FOR 48 HOURS
Access our entire library for 48 hours.
Just fill out the form below.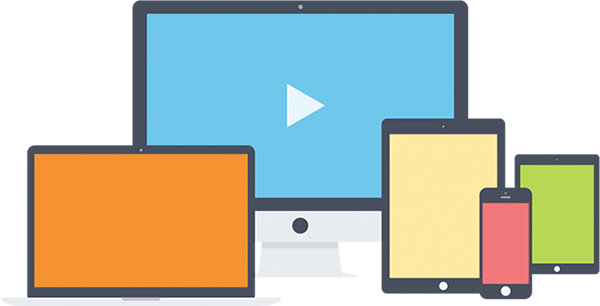 This course is in preparation for the Sage 50 certification exam. This Sage 50 course is the perfect course for those trying to expand their knowledge in accounting, or those looking for an entrance point to attain a position in the field. Sage 50 certification is a staple in the accounting industry and one of the most desirable accounting certifications. Sage 50 has earned their reputation in the accounting field with superior inventory management features and a robust software program to manage almost any companies accounting infrastructure. Sage 50 does more than just assist users in managing day to day accounting tasks. It's a feature rich program that allows accounting professionals to run a company's books in a timely and efficient manner. This Sage 50 Course will give the student skills ranging from configuration of charts of accounts and invoicing, all the way through advanced skills such as bank reconciliation, setting up a stock system, and managing P&L's. Our course gives students all of the training they need to work all areas of their accounts. Students will have complete skills in sales and purchase, order processing, alongside stock control, project management and foreign trading tools.
Course Outline
Module 1
Course Overview
New Features
Quick Tab Menu Overview
Business Status
Customer and Sales
Vendors and Purchases
Inventory and Services
Employees and Payroll
Banking
System
Quick Tab Menu Review
Sage 50 Menu Overview
Review
Module 2
Sage 50 Available Products
Accounts Payable Features
Vendors and Purchases
Accounts Payable Review
Accounts Receivable Overview
Customer and Sales Menu
Customers
Jobs
Sales Taxes
Quotes and Proposals
Sales Orders
Invoices
Finance Charges
Receive Money
Bank Accounts
Printing Statements
Credits and Returns
Accounts Receivable Reports
Review
Module 3
Inventory and Services Overview
Inventory Items
Company Services
Assemblies and Prices
Purchase Orders
Receiving Inventory, Shipping and Tracking
Inventory Count and Adjustments
Inventory Reports
Review
Module 4
Employees and Payroll Overview
Employees and Users
1099's
Payroll Setup
Time and Expense Tickets
Direct Deposit and Printing Payroll Checks
Forms and Void Checks
Review
Module 5
Banking Features Overview
Write Checks
Account Register
Analysis Tools
Chart of Accounts
Receive Money and Bank Deposits
Enter Bills, Pay Bills and Electronic Bill Pay
Reconcile Accounts
General Journal Entries
Void Checks and Reports
Review
Module 6
Automatic Backup
Back Up data
Back Up data
Automatic Backup
Restore Data
Data Maintenance
System Checks
Company Maintenance
Data Integrity
Review
Module 7
Attaching Documents
Attaching and Managing Documents
Review
Module 8
Analysis Managers
Cash Flow Manager
Collection Manager
Payment Manager
Financial Manager
Review
Module 9
Maintaining Jobs
Creating Jobs
Managing Jobs
Review
Module 10
Maintain Budgets
Creating and Managing Budgets
Review
Module 11
Maintain Chart of Accounts
Creating Accounts
Accounts List
Review
Module 12
Maintain Customers and Prospects
Adding Customers and Prospects
Account Aging
Finance Charges
Payment Methods
Managing a Customer Account
Review
Module 13
Customer Setup Guide
Customer Setup
Customer Beginning Balance
Customer Account Defaults
Sales Tax
Statement and Invoice Defaults
Review
Module 14
Jobs Setup Guide
Jobs Setup
Jobs Change Order
Jobs Ledger
Job Profitability Report
Jobs Beginning Balances
Jobs Defaults
Review
Module 15
Vendors Setup Guide
Vendor Setup
Vendor Beginning Balances
Vendor Defaults
Review
Module 16
Inventory and Service Items Setup
Adding and Managing Inventory and Service Items
Quantities on Hand
Inventory and Service Items Default Setup
Review
Module 17
Employees Setup Guide
Employee Payroll Settings
Payroll Options Settings
Company Information Settings
Benefits Settings
Payroll Taxes and Place Order Settings
Employee Setup
Salary History Setup
Employees Default Setup
Review
Module 18
Security Setup Guide
Setup Up Security
Set Up Users
User Security Setup
User List Rights and Permissions
Setup Guide Next Steps
Review
Module 19
Sage 50 ACT
Sage ACT Link
ACT Accounting Link Setup
Creating and Editing Contact Links
Contact Link Updates Options
Review
Module 20
Tasks Menu
Quotes, Sales Orders and Proposals
Sales Invoicing and Time Expenses
Shipments
Receipts
Finance Charges
Select For Deposit
Credit Memos
Select For Purchase Orders
Bills and Payments
Bills and Payments
Account Register
Time and Expense
Select for Payroll Entry
General Journal Entry
Assemblies
Account Reconciliation and Void Checks
Write Letters and Action Items
System Tasks
Review
Module 21
Reports and Forms
Form Types and Sample Forms
Reports
Services
Program Review
With Technology Institute's e-learning system, certification has never been simpler! You can be starting your IT career or taking your current IT skills to the next level in just a few short weeks. Our award winning learning system gives you all of the benefits of a live class at just a fraction of the cost. We're so confident that our materials will produce results; we guarantee you'll get certified on your FIRST attempt or your money back!
Technology Institute's courses include:
Expert Instructor-Led Training
Technology Institute uses only the industry's finest instructors in the IT industry. They have a minimum of 15 years real-world experience and are subject matter experts in their fields. Unlike a live class, you can fast-forward, repeat or rewind all your lectures. This creates a personal learning experience and gives you all the benefit of hands-on training with the flexibility of doing it around your schedule 24/7.
Visual Demonstrations & Multimedia Presentations
Our courseware includes instructor-led demonstrations and visual presentations that allow students to develop their skills based on real world scenarios explained by the instructor. Technology Institute always focuses on real world scenarios and skill-set development.
Quizzes & Exam Simulators
Technology Institute's custom practice exams prepare you for your exams differently and more effectively than the traditional exam preps on the market. You will have practice quizzes after each module to ensure you are confident on the topic you have completed before proceeding.
This will allow you to gauge your effectiveness before moving to the next module in your course. Technology Institute Courses also include practice exams designed to replicate and mirror the environment in the testing center. These exams are on average 100 questions to ensure you are 100% prepared before taking your certification exam.
Social Learning & Networking
Technology Institute has designed a world class Learning Management System (LMS) This system allows you to interact and collaborate with other students and Technology Institute employees, form study groups, engage in discussions in our NOW@ Forums, rate and "like" different courses and stay up to date with all the latest industry knowledge through our forums, student contributions and announcement features. This LMS is unmatched in the industry and makes learning fun and enjoyable.
Flash Cards & Educational Games
Technology Institute knows that education is not a one size fits all approach. Students learn in different ways through different tools. That is why we provide Flash Cards and Education Games throughout our courses. This will allow you to train in ways that keep you engaged and focused. Each course will have dozens of Flash Cards so you can sharpen your skill-sets throughout your training as well as educational games designed to make sure your retention level of the materials is extremely high.
Navigation & Controls
Technology Institute's self-paced training programs are designed in a modular fashion to allow you the flexibility to work with expert level instruction anytime 24/7. All courses are arranged in defined sections with navigation controls allowing you to control the pace of your training. This allows students to learn at their own pace around their schedule.