TRY IT FREE FOR 48 HOURS
Access our entire library for 48 hours.
Just fill out the form below.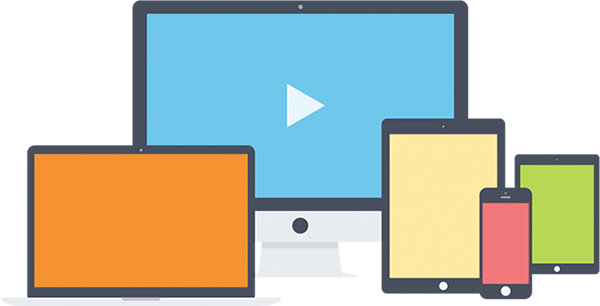 The Cloud Computing Security Knowledge class provides students thorough coverage of cloud security fundamentals and prepares them to take the Cloud Security Alliance CCSK certification exam. The course begins with a detailed description of cloud computing, and expands into all major domains such as Governance and Risk Management, the Cloud Architectural Framework, and Business Continuity/Disaster Recovery. Upon course completion, students will be prepared for the CCSK Exam, and experts in the following topics: understanding cloud computing, security challenges, cloud computing security, controls recommendation, elasticity, resiliency and measured usage, and understand the cloud computing architectual framework.
Module 1: Architecture
1.0 Cloud Security Overview Part 1
1.1 Cloud Security Overview Part 2
1.2 Cloud Diagrams
1.3 Cloud Services
Module 2: Governance and Enterprise Risk
2.0 Risk Management
2.1 Corporate Governance
2.2 Enterprise Risk Management
2.3 Risk Management Balance Process | Supply Chain Security
2.4 ERM Incidents | Recommendations Part 1
2.5 ERM Incidents | Recommendations Part 2
2.6 ERM Incidents | Recommendations Part 3
Module 3: Legal Issues - Contracts and Electronic
3.0 Cloud Legal Issues Part 1
3.1 Cloud Legal Issues Part 2 - Possession, Contract Consideration
3.2 Cloud Legal Issues Part 3 - Native Production
Module 4: Compliance and Audit Management
4.0 Audits
4.1 Compliance & Audit
4.2 Audit Recommendations
4.3 Audit Requirements
Module 5: Information Management and Data Security
5.0 Information & Security
5.1 Storage
5.2 Information Governance | Classification
5.3 Data Security
5.4 Data Security Part 2 - Protecting Data Moving
5.5 Client Database Encryption
5.6 PaaS Encryption
Module 6: Interoperability and Portability
6.0 Interoperability & Portability
6.1 Interoperability Recommendations
6.2 Portability Recommendations
6.3 Recommendations SaaS
Module 7: Traditional Security, Business Continuity, and Disaster Recovery
7.0 Business Conitnuity & Disaster Recovery
7.1 Assessing CSP Security
7.2 Equipment Maintenance
7.3 Recommendations
Module 8: Data Center Operations
8.0 Data Center Operations
Module 9: Incident Response
9.0 Incident Response
9.1 Testing
9.2 IaaS
9.3 C.E.R. = Containment, Eradication, & Recovery
Module 10: Application Security
10.0 Application Security
10.1 Security Testing
10.2 Audit Compliance
10.3 Security Assurance Recommendations
Module 11: Encryption and Key Management
11.0 Encryption & Key Management
11.1 Content Aware Encryption
11.2 Storage of Keys
Module 12: Identity, Entitlement, and Access Management
12.0 Building Access Control
12.1 Intro to Identity
12.2 Entitlement Process
12.3 Trust with Identity
12.4 Recommendations for Identity Management
Module 13: Virtualization
13.0 Virtualization
13.1 Hypervisor & Virtual Machine
13.2 Inter-Virtual Machine Attacks
13.3 Virtual Machine Encryption
13.4 Virtual Machine Recommendations & Requirements
Module 14: Security as a Service
14.0 Security as a Service (SaaS)
14.1 Implementing Advantages
14.2 Security Offerings
14.3 Intrusion Detection | Prevention
14.4 Business Continuity & Disaster Recovery
14.5 European CCSK
14.6 Top Security Benefits
14.7 European Legal Based Issues
With Technology Institute's e-learning system, certification has never been simpler! You can be starting your IT career or taking your current IT skills to the next level in just a few short weeks. Our award winning learning system gives you all of the benefits of a live class at just a fraction of the cost. We're so confident that our materials will produce results; we guarantee you'll get certified on your FIRST attempt or your money back!
Technology Institute's courses include:
Expert Instructor-Led Training
Technology Institute uses only the industry's finest instructors in the IT industry. They have a minimum of 15 years real-world experience and are subject matter experts in their fields. Unlike a live class, you can fast-forward, repeat or rewind all your lectures. This creates a personal learning experience and gives you all the benefit of hands-on training with the flexibility of doing it around your schedule 24/7.
Visual Demonstrations & Multimedia Presentations
Our courseware includes instructor-led demonstrations and visual presentations that allow students to develop their skills based on real world scenarios explained by the instructor. Technology Institute always focuses on real world scenarios and skill-set development.
Quizzes & Exam Simulators
Technology Institute's custom practice exams prepare you for your exams differently and more effectively than the traditional exam preps on the market. You will have practice quizzes after each module to ensure you are confident on the topic you have completed before proceeding.
This will allow you to gauge your effectiveness before moving to the next module in your course. Technology Institute Courses also include practice exams designed to replicate and mirror the environment in the testing center. These exams are on average 100 questions to ensure you are 100% prepared before taking your certification exam.
Social Learning & Networking
Technology Institute has designed a world class Learning Management System (LMS) This system allows you to interact and collaborate with other students and Technology Institute employees, form study groups, engage in discussions in our NOW@ Forums, rate and "like" different courses and stay up to date with all the latest industry knowledge through our forums, student contributions and announcement features. This LMS is unmatched in the industry and makes learning fun and enjoyable.
Flash Cards & Educational Games
Technology Institute knows that education is not a one size fits all approach. Students learn in different ways through different tools. That is why we provide Flash Cards and Education Games throughout our courses. This will allow you to train in ways that keep you engaged and focused. Each course will have dozens of Flash Cards so you can sharpen your skill-sets throughout your training as well as educational games designed to make sure your retention level of the materials is extremely high.
Navigation & Controls
Technology Institute's self-paced training programs are designed in a modular fashion to allow you the flexibility to work with expert level instruction anytime 24/7. All courses are arranged in defined sections with navigation controls allowing you to control the pace of your training. This allows students to learn at their own pace around their schedule.