TRY IT FREE FOR 48 HOURS
Access our entire library for 48 hours.
Just fill out the form below.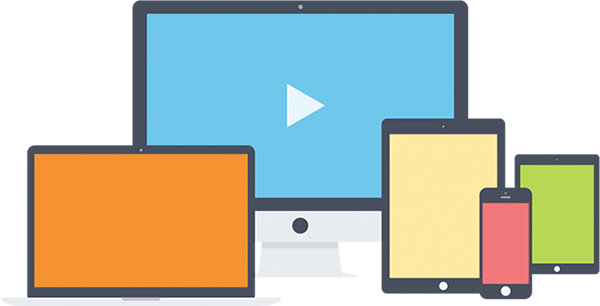 For anyone wanting to enter the IT world, the CompTIA A+ certification is a great start! The A+ by CompTIA is recognized as one of the top entry-level certifications in the industry. It provides you with a solid foundation in hardware, software and troubleshooting skills in order to build or supplement your technical knowledge. This online course will prepare you for the CompTIA A+ 220-901 and 220-902 exams (CompTIA A+ 900 Series).
CompTIA A+ 220-901
Module 1 Introduction To Personal Computers And IT Certification
""
1.1 Personal Computer ConceptsPart 1
1.2 Personal Computer Concepts Part 2
1.3 Becoming An IT Professional
1.4 Certification Basics
1.5 Review
Module 2 Internal Hardware Components
""
2.1 Motherboards Part 1
2.2 Motherboards Part 2
2.3 BIOS Part 1
2.4 BIOSPart 2
2.5 BIOSPart 3
2.6 Power Supplies Part 1
2.7 Power SuppliesPart 2
2.8 Central Processing Unit Part 1
2.9 Central Processing UnitPart 2
2.10 Central Processing Unit Part 3
2.11 MemoryPart 1
2.12 MemoryPart 2
2.13 Review
Module 3 Storage Fundamentals
""
3.1 Storage Overview
3.2 Magnetic Drives
3.3 Solid State And Flash Drives
3.4 Optical Drives
3.5 RAID Technologies
3.6 Tape Drives
3.7 Installing Hard Drives
3.8 Review
Module 4 Expanding Hardware Capabilities
""
4.1 Expansion Components OvereviewPart 1
4.2 Expansion Components OvereviewPart 2
4.3 Expansion TechnologiesPart 1
4.4 Expansion TechnologiesPart 2
4.5 Video CardsPart 1
4.6 Video CardsPart 2
4.7 Sound Cards
4.8 Networking Interface Cards
4.9 Alternative Expansion Devices
4.10 Review
Module 5 Working With Peripheral Devices
""
5.1 Peripheral Devices Overview
5.2 Input Devices Part 1
5.3 Input DevicesPart 2
5.4 Input Devices Part 3
5.5 Output Devices Video MonitorsPart 1
5.6 Output DevicesVideo MonitorsPart 2
5.7 Output Devices Video Monitors Part 3
5.8 Output DevicesPrinters And ScannersPart1
5.9 Output Devices Printers And Scanners Part2
5.10 Output DevicesPrinters And ScannersPart 3
5.11 Output Devices Printers And ScannersPart 4
5.12 Input And Output Devices
5.13 Review
Module 6 Mobiles Devices
""
6.1 Mobile Devices Overview
6.2 Laptop Computer Components Part 1
6.3 Laptop Computer ComponentsPart 2
6.4 Laptop Computer Expansion Capabilities
6.5 Replacing Portable Computer ComponentsPart 1
6.6 Replacing Portable Computer ComponentsPart 2
6.7 Additional Mobile Devices Part 1
6.8 Additional Mobile DevicesPart 2
6.9 Mobile Device Ports And Connectors
6.10 Review
Module 7 Computer Networking
"
7.1 Networking FundamentalsPart 1
7.2 Networking Fundamentals Part 2
7.3 Network DevicesPart 1
7.4 Network Devices Part 2
7.5 Cable And Connectors Part 1
7.6 Cable And ConnectorsPart 2
7.8 TCP/IP FundamentalsPart 1
7.9 TCP/IP FundamentalsPart2
7.10 TCP/IP FundamentalsPart3
7.11 TCP/IP Fundamentals Part 4
7.12 TCP/IP FundamentalsPart 5
7.13 Internet Connectivity
7.14 Wireless Networks Part 1
7.15 Wireless NetworksPart 2
Module 8 Hardware And Network Troubleshooting
""
Troubleshooting Models Part 1
Troubleshooting ModelsPart 2
Troubleshooting Physical IssuesPart 1
Troubleshooting Physical Issues Part 2
Troubleshooting Physical IssuesPart 3
Troubleshooting Networking Issues Part 1
Troubleshooting Networking IssuesPart 2
Troubleshooting Mobile Devices
Troubleshooting Printers
CompTIA A+ 220-902
Module 1: Introduction To Operating Systems
1.1 Introduction
1.2 Operating Systems Overview Part 1
1.3 Operating Systems Overview Part 2
1.4 Operating Systems Functions Part 1
1.5 Operating Systems Functions Part 2
1.6 Windows OS Versions Part 1
1.7 Windows OS Versions Part 2
1.8 Windows OS Versions Part 3
1.9 Basic Navigation And Management Part 1
1.10 Basic Navigation And Management Part 2
Module 2: Installing Windows Operating Systems
2.1 PreInstalling Task
2.2 Performing Clean Installs Part 1
2.3 Performing Clean Installs Part 2
2.4 Performing Upgrades
2.5 Migrating User Data
Module 3: Configuration And Management In Windows
3.1 Using Control Panel And PC Settings Part 1
3.2 Using Control Panel And PC Settings Part 2
3.3 Using Control Panel And PC Settings Part 3
3.4 Using Graphical Administrative Tools Part 1
3.5 Using Graphical Administrative Tools Part 2
3.6 Using Graphical Administrative Tools Part 3
3.7 Using Graphical Administrative Tools Part 4
3.8 Using Command Line Administrative Tools
3.9 Configuring Networking Part 1
3.10 Configuring Networking Part 2
3.11 Configuring Networking Part 3
3.12 Operating System Security Part 1
3.13 Operating System Security Part 2
3.14 Operating System Security Part 3
3.15 Windows Preventative Maintenance
Module 4: Utilizing Alternative Operating Systems
4.1 Mac And Linux Overview
4.2 OS Features And Tools
4.3 Best Practices Using Alternative Operating
Systems
4.4 Basic Command Line Administration In Linux
4.5 Network Operating Systems Part 1
4.6 Network Operating Systems Part 2
Module 5: Virtualization And Cloud Computing
5.1 Understanding Virtualization
5.2 Basic Cloud Concepts
Module 6: Managing Mobile Devices
6.1 Mobile Devices Overview
6.2 Mobile Operating Systems
6.3 Network Connectivity And Email
6.4 Mobile Device Synchronization
Module 7: Understanding System Security
7.1 Understanding Threats To Security Part 1
7.2 Understanding Threats To Security Part 2
7.3 Understanding Threats To Security Part 3
7.4 Understanding Common Prevention Methods Part 1
7.5 Understanding Common Prevention Methods Part 2
7.6 Understanding Common Prevention Methods Part 3
Module 8: Troubleshooting And Operational Procedures
8.1 Troubleshooting Theory
8.2 Communication And Professionalism Part 1
8.3 Communication And Professionalism Part 2
8.4 Operational And Safety Procedures
8.5 Security And Privacy Guidelines For Troubleshooting
8.6 Troubleshooting Operating Systems Part 1
8.7 Troubleshooting Operating Systems Part 2
8.8 Troubleshooting Mobile Devices Part 1
8.9 Troubleshooting Mobile Devices Part 2
8.10 Troubleshooting Common Security Issues Part 1
8.11 Troubleshooting Common Security Issues Part 2
8.12 Conclusion
With Technology Institute's e-learning system, certification has never been simpler! You can be starting your IT career or taking your current IT skills to the next level in just a few short weeks. Our award winning learning system gives you all of the benefits of a live class at just a fraction of the cost. We're so confident that our materials will produce results; we guarantee you'll get certified on your FIRST attempt or your money back!
Technology Institute's courses include:
Expert Instructor-Led Training
Technology Institute uses only the industry's finest instructors in the IT industry. They have a minimum of 15 years real-world experience and are subject matter experts in their fields. Unlike a live class, you can fast-forward, repeat or rewind all your lectures. This creates a personal learning experience and gives you all the benefit of hands-on training with the flexibility of doing it around your schedule 24/7.
Visual Demonstrations & Multimedia Presentations
Our courseware includes instructor-led demonstrations and visual presentations that allow students to develop their skills based on real world scenarios explained by the instructor. Technology Institute always focuses on real world scenarios and skill-set development.
Quizzes & Exam Simulators
Technology Institute's custom practice exams prepare you for your exams differently and more effectively than the traditional exam preps on the market. You will have practice quizzes after each module to ensure you are confident on the topic you have completed before proceeding.
This will allow you to gauge your effectiveness before moving to the next module in your course. Technology Institute Courses also include practice exams designed to replicate and mirror the environment in the testing center. These exams are on average 100 questions to ensure you are 100% prepared before taking your certification exam.
Social Learning & Networking
Technology Institute has designed a world class Learning Management System (LMS) This system allows you to interact and collaborate with other students and Technology Institute employees, form study groups, engage in discussions in our NOW@ Forums, rate and "like" different courses and stay up to date with all the latest industry knowledge through our forums, student contributions and announcement features. This LMS is unmatched in the industry and makes learning fun and enjoyable.
Flash Cards & Educational Games
Technology Institute knows that education is not a one size fits all approach. Students learn in different ways through different tools. That is why we provide Flash Cards and Education Games throughout our courses. This will allow you to train in ways that keep you engaged and focused. Each course will have dozens of Flash Cards so you can sharpen your skill-sets throughout your training as well as educational games designed to make sure your retention level of the materials is extremely high.
Navigation & Controls
Technology Institute's self-paced training programs are designed in a modular fashion to allow you the flexibility to work with expert level instruction anytime 24/7. All courses are arranged in defined sections with navigation controls allowing you to control the pace of your training. This allows students to learn at their own pace around their schedule.